Over the past two months I've read a few books – a few of which I think you'd really enjoy!
You might want to add a few of these to your list.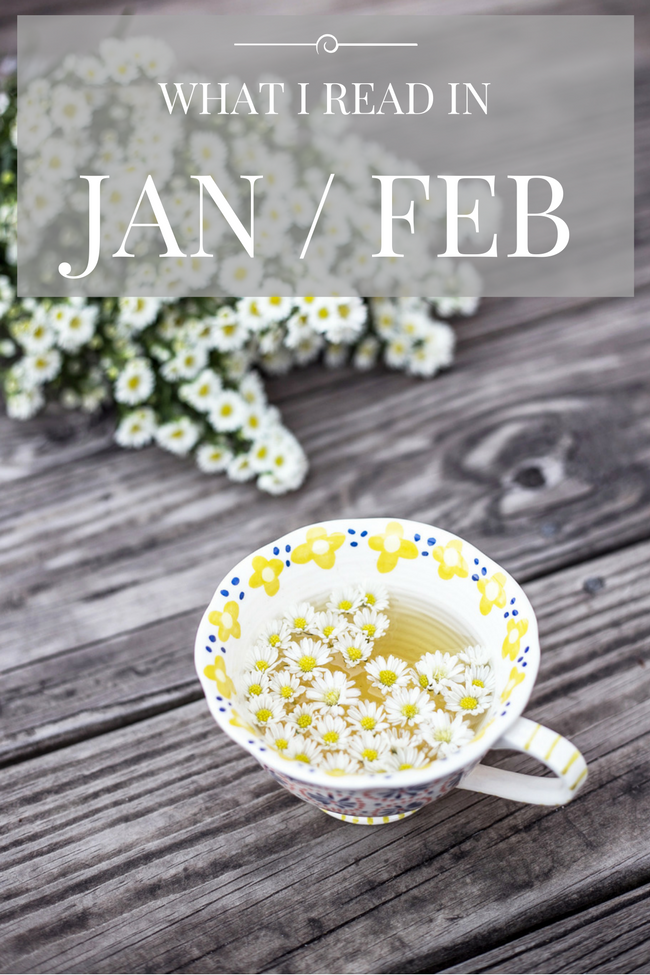 Here's what I read in January & February:
+ Louisa: The Extraordinary Life of Mrs Adams – I knew nothing about Louisa Adams before I read this book, which is a shame because she is an historical figure worth noting. This biography was really well written and also interesting. I was especially interested in the dynamics between Louisa and (her husband) John Quincy. The notes between them are fascinating and insightful and it's remarkable how different the world is today and also how differently women are treated! I also read Alexander Hamilton's biography, and Mrs. Adams' is better.  Read this one.
+ The Kitchen House – This goes on my list of favorite books. You should read it ASAP. I couldn't put it down and I couldn't get enough of the characters. This isn't necessarily a feel good book (at all), because the subject matter is more than a little deep (slavery). If you like historical fiction, read this book. Even if you don't like historical fiction, read this book.
+ Present Over Perfect – The reminder we all need about how to live well. I'll be honest, I think there are a lot of books on this topic and they all kind of run together in my mind. However, this was a good read and I think the subject matter is great, so if you need a little reminder about how to live your best life and to let go of some things that are probably holding you back, this is your book.
+ American Housewife – This is a collection of short stories that I enjoyed reading. I didn't find any of them especially spectacular, but it was an interesting read and since I'm an American housewife, after all, it was a genre straight up my alley. (Although, these aren't exactly 'normal' housewives.) This book was clever and enjoyable, so I'll highly recommend it.
+ Wonder – Read this one. Immediately. I cried when I read this book, which is really saying something. I think it's beautiful and relatable, with a message you won't forget.
+ Simple Matters – I can't get enough minimalist books, and this one is one of the better ones.  I now have goals of making my own cleaning products and replacing my ugly brooms and getting rid of all duplicates from my wardrobe. Plus, the cover of this book is beautiful and I think it would be a great coffee table book – and/or a gift to a friend. If you read (or even skim) this book, you'll definitely get some good stuff out of it.
+ Gilead – I can't recommend one. I just didn't like it. I'm sure it's beautifully written and actually a wonderful book (It won prizes! Big ones!) but I kept needing to fight the urge to put it down and not pick it back up again.
My library hold list is filled again and a bunch of books just came in, so wish me luck as I devour a few books in the coming weeks (before my overdue fines start compounding)!
I get all of my best recommendations from you! What do I need to read next month?