My idea of a perfect vacation has certainly changed over the years.
I used to plan really 'aggressive' trips for me and Tim. Like, before we got married I planned a trip that included Napa, Yosemite, San Francisco, a drive to LA, and then some beach towns in Southern California. All in one trip. It was exhausting yet SO FUN. For our babymoon we traveled to four countries in Europe and for our honeymoon we went to a few different continents. I actually love planning trips and adventures, and now that we live in the PNW, I'm pretty much always planning our next camping trip, hike, drive, or weekend getaway.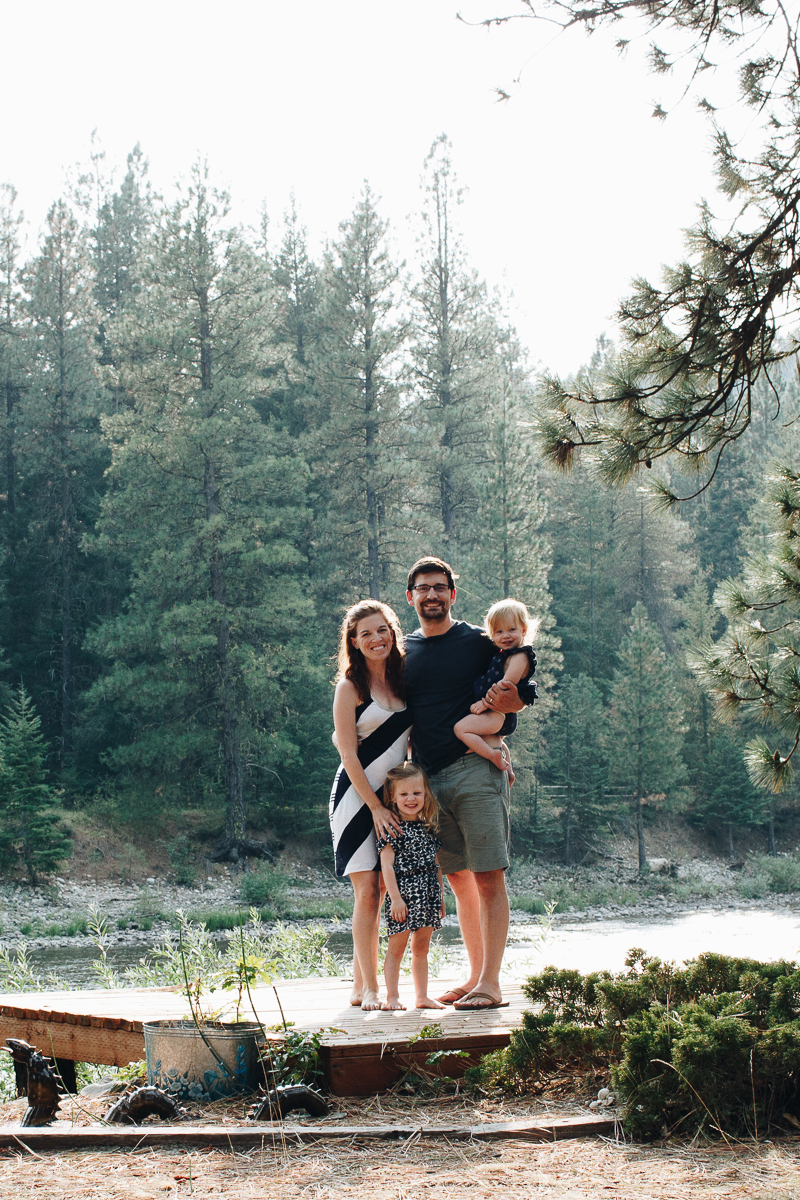 But, alas, having toddlers has slowed us down quite a bit, and now my 'perfect' weekend involves activities that would be fun for the girls as well as myself + Tim.
So get us to a lake and we're all super happy.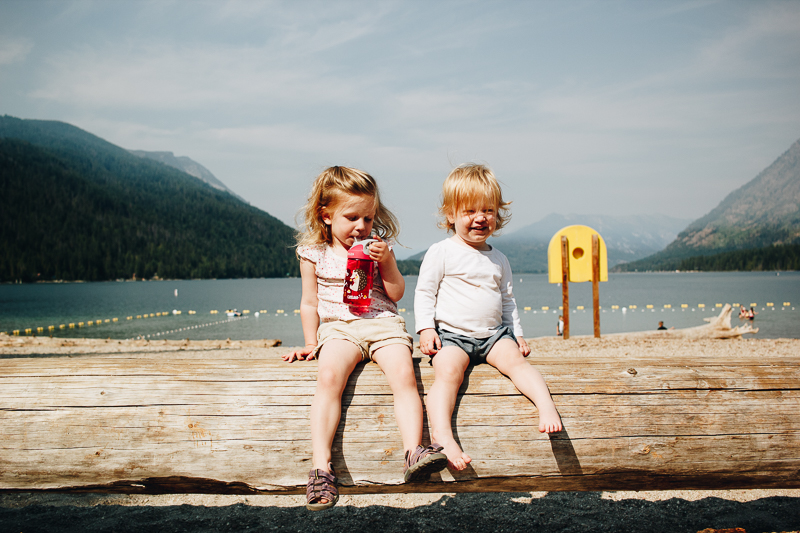 This past weekend we crossed over the Cascade Mountain range to a town near Leavenworth, WA.
Highlights of the trip included:
Day 1: We rented a cabin (through Airbnb!) that is part of a community with a pool. We took full advantage and jumped in almost as soon as we arrived in the late afternoon.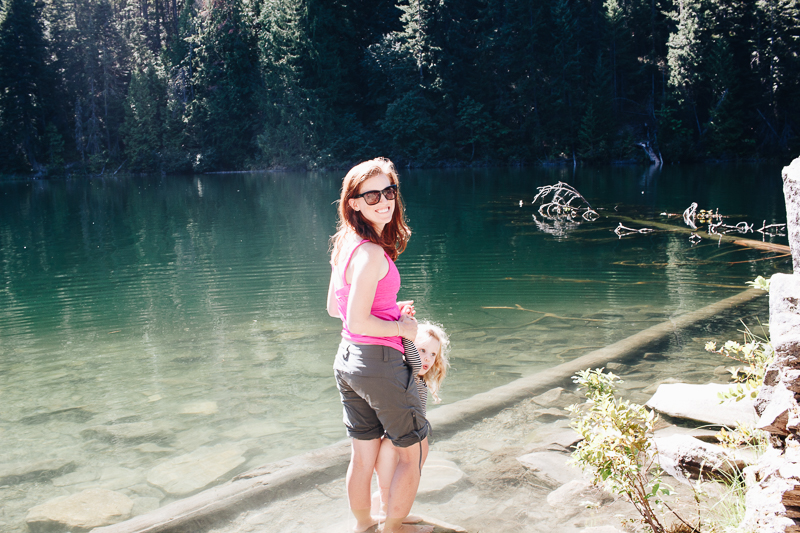 Day 2: We went on a short hike to Hidden Lake where the girls stripped down and went skinny dipping in the super clear and refreshing mountain water. Then in the afternoon we drove to Lake Wenatchee State Park and played in the water (again!) as a family. Two lakes in one day… toddler heaven.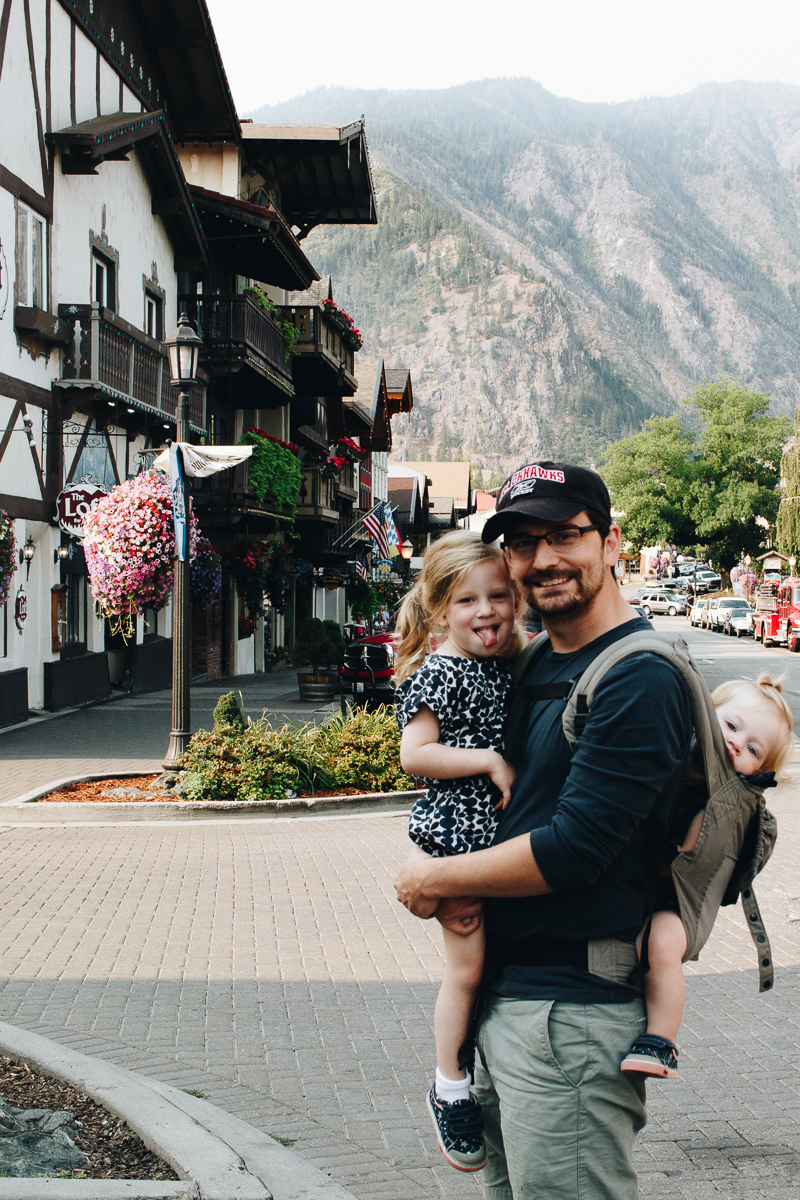 Day 3: We drove into Leavenworth to get a coffee at Argonaut, lunch at Yodelin Broth Co, and ice cream. We also went to a petting zoo which was a huge hit for the girls. They were able to feed llamas and cows and pigs and goats… what more could a 1 year old and 3 year old ask for?! (Seriously, if you're in Leavenworth with kids, go to Smallwood's Harvest and enjoy hours of entertainment!) We also went back to our community pool in the afternoon… because we're on vacation and clinging onto every last second of summer.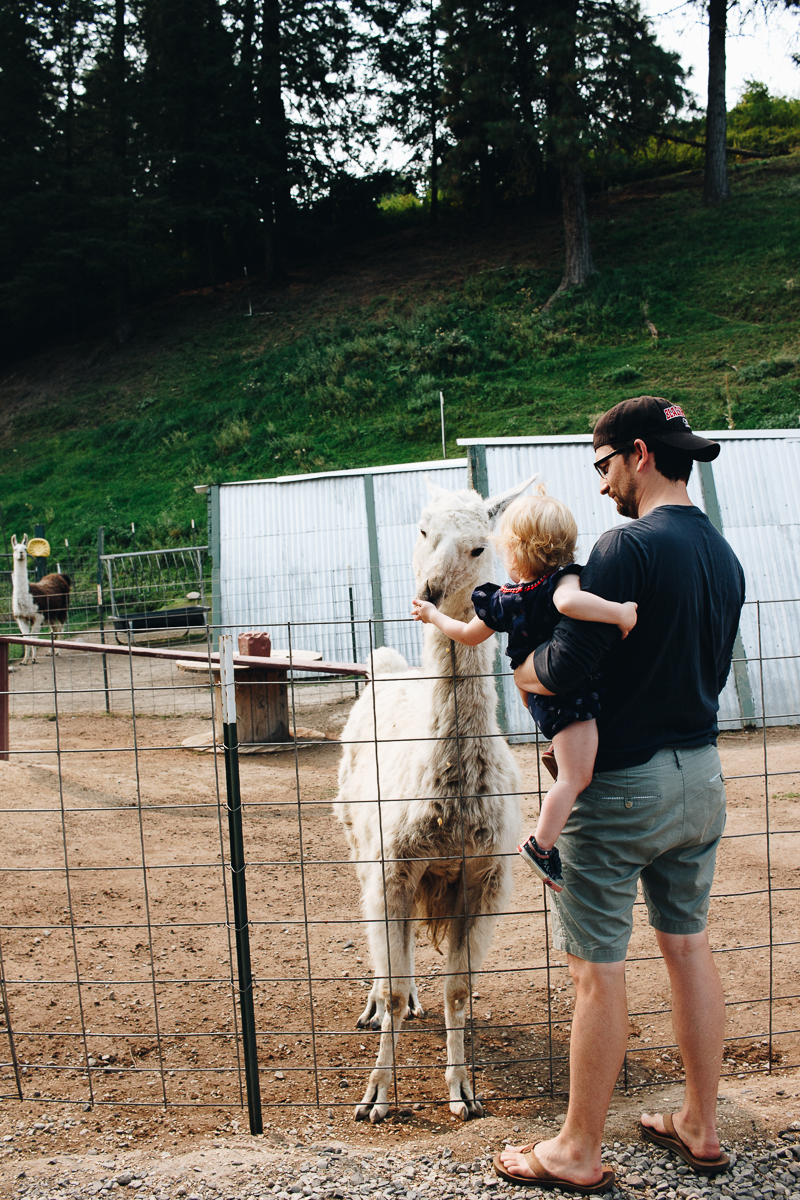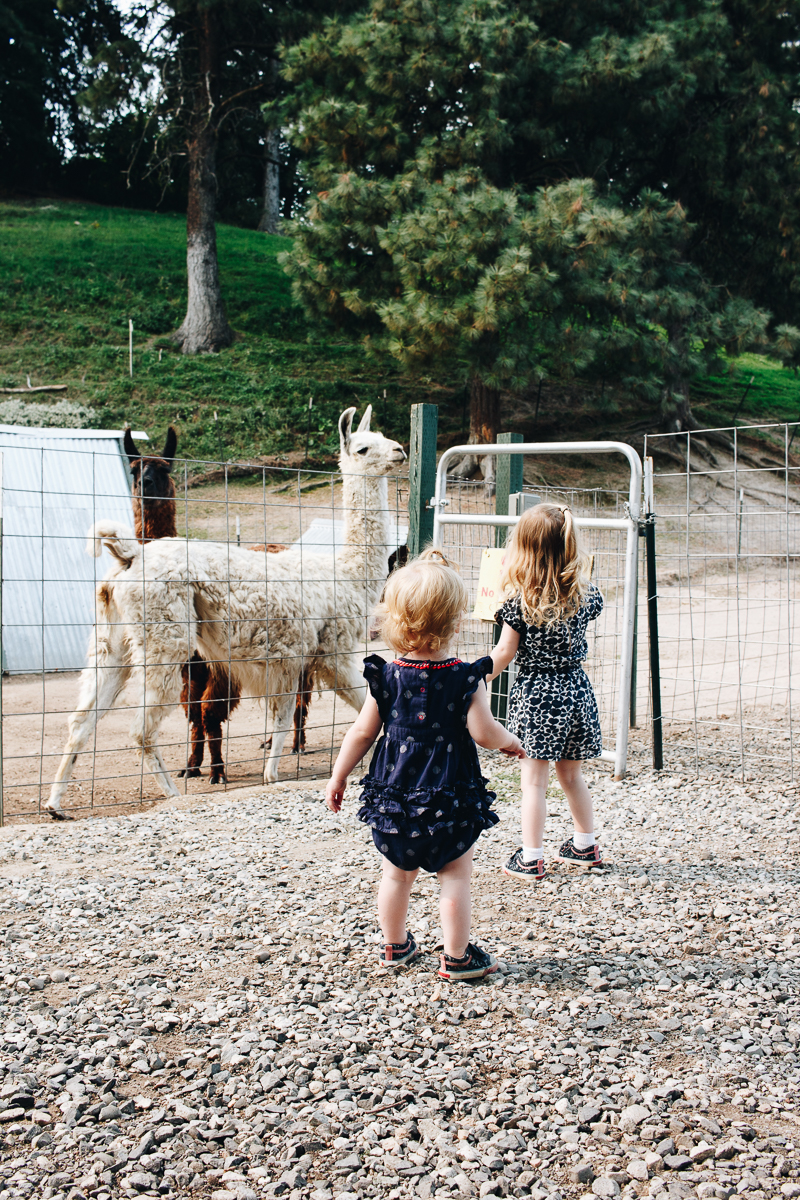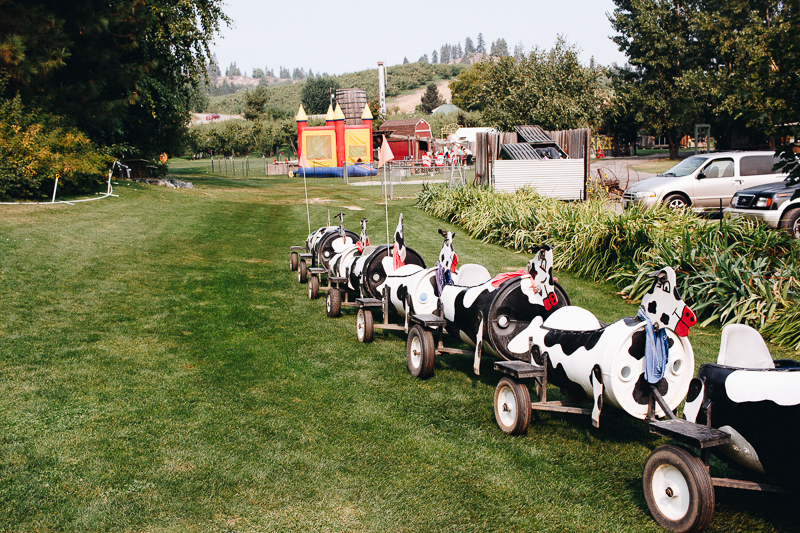 Well meaning parents buy tickets to go on 'cow train' because OF COURSE the kids will love it! Kids scream for the last 5 minutes of the 7 minute ride. Lesson learned.
Day 4: We met up with some friends (who were also in the area for the weekend) for some pancakes, and then we went back out to Lake Wenatchee State Park for some paddleboarding. Thankfully, the entire lake was really calm and there were no crowds when we got there, so we were able to enjoy our morning in relative peace! Tim and I each took turns on the SUP and Clara even got out on the water with Tim while Isabelle and I sat in the water and played with rocks. Then after lunch and a nap for Isabelle, we played in the river in the back of our (rented) house.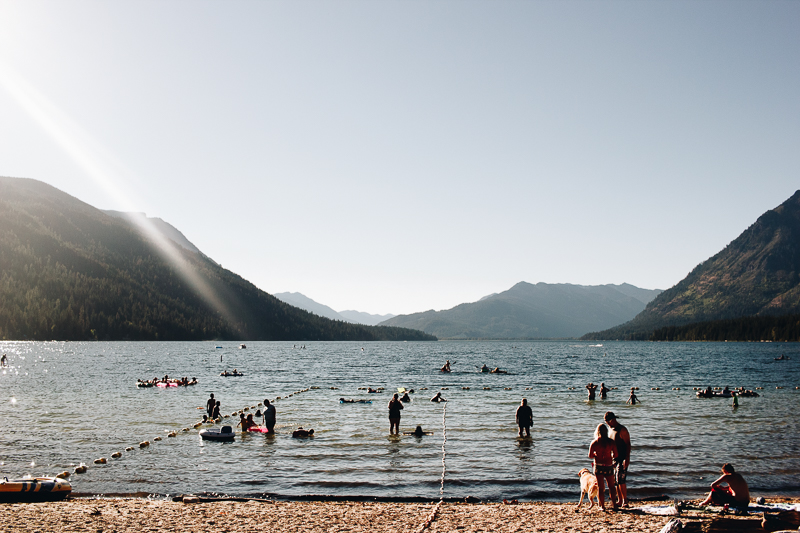 My mama heart is so happy when I see my kids having fun outdoors, and that's what this long weekend was all about! I was a little concerned when I saw the weather forecast (highs in the upper 90s!) but it ended up being just perfect for us, even without AC. The girls had a blast playing in rivers, lakes, dirt piles, on playgrounds, and in the yard of our rental house. Plus, I'm in a way better mood when I spend a lot of time outdoors, too. Wins for everyone!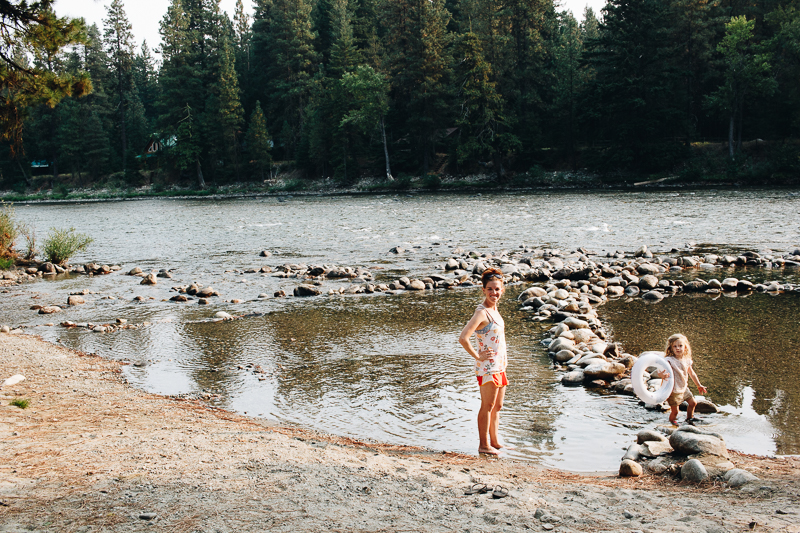 Plus, Clara told me she never wanted to leave our "vacation house", which is as much of a glowing endorsement as I'm going to get from her.
What's your ideal vacation like these days?!