I'm still over here thinking about 2017. Before we get too far into 2018, let me share some of my favorite things from last year. Although this comes with a huge asterisk, since most of these are favorites from the last few months, as my memory is a little foggy before then!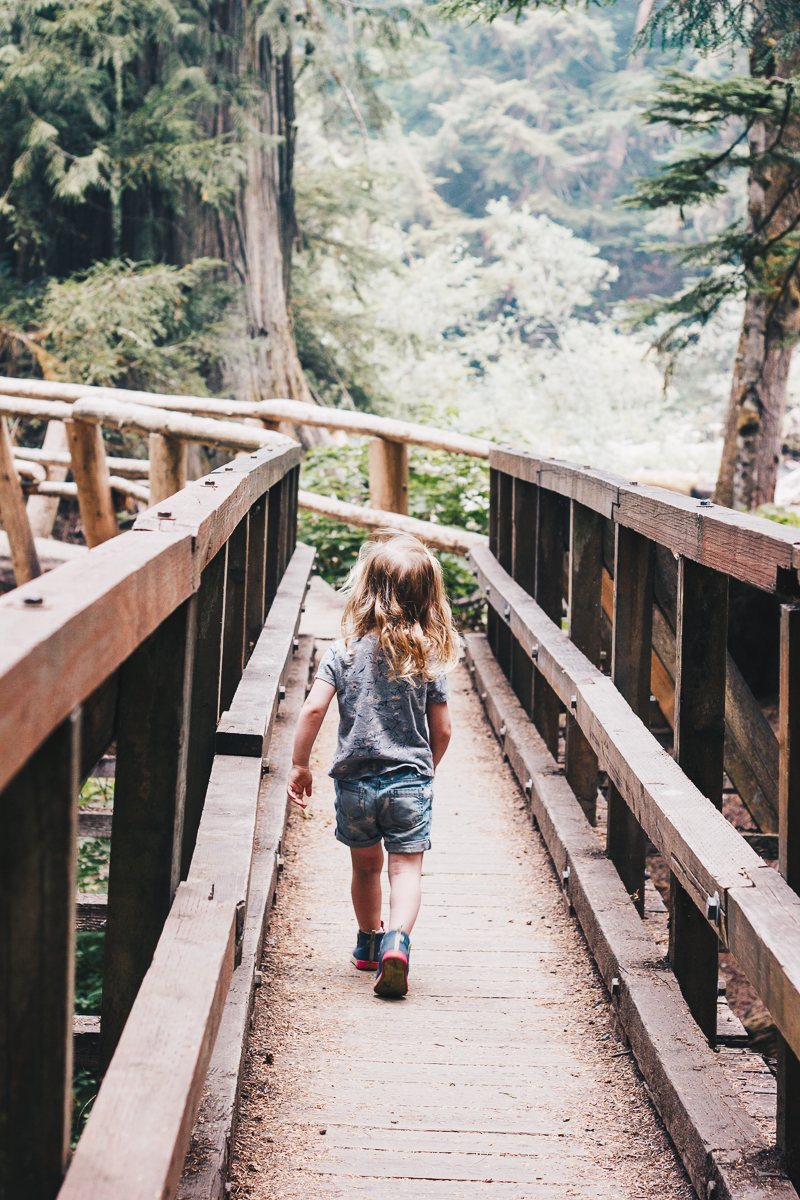 My favorite thing to do in 2017 was to go on adventures. Any adventure.
Here are some of my favorite things from 2017!
(Favorite) Things I shopped for:
+ My slippers
+ My leather tote (big enough for my laptop and can also be used as a "diaper bag" now that my kids are older and don't need quite as much)
+ The backpack I use instead of a diaper bag (I bought it a while ago but have used it nonstop this year. Can I just go ahead and say this is one of the top 5 things I own?! I use it every single day.)
(Favorite) Trips we took:
+ Park City, UT
+ Whistler, BC
+ Lake Cushman (in WA)
+ Winthrop & North Cascades (in WA)
+ Wenatchee (in WA)
+ Portland (OR)
+ Camping!! (in general)
** We stayed very local these past 12 months, and I kind of loved it! But I'm ready to go a bit further this year.
(Favorite) Recipes I made:
+ This quinoa enchilada crockpot recipe
+ The Pioneer Woman's cinnamon rolls
+ Joy The Baker's peas and goat cheese tortilla
(Favorite) Journals I've written in:
+ This weekly planner (I've been using it for 2 years and love it!)
+ The goal setting guide from Lara Casey(sold out, but sign up to receive emails!)
+ The 'Write the Word' journal, which is how I stay accountable to read and reflect on the Bible daily
(Favorite) Shows I watched via Netflix:
+ Parenthood
+ The Crown
(Favorite) Podcasts I listened to:
+ True Crime Obsessed
+ For the Love with Jen Hatmaker
+ (and 23 other ones…)
(Favorite) Services I signed up for:
+ Amazon Fresh
+ Imperfect Produce (use the referral link to get $10 off!)
+ Evereve
+ Le Tote (use the referral link to get a free tote!)
(Favorite) Apps I use:
+ Aaptiv (I prefer going to the gym, but when I only have time for a quick jog or yoga/stretching/strength session in my living room, I love this app!)
+ 1SE (I made a video recap of 2017 and am doing the same for 2018!)
+ Tinybeans (I try to take daily pics of the girls to share with friends/family)
+ Marco Polo (Basically a video voicemail… at least that's how I use it! This is great for grandparents and long distance family/friends!)
I'm doing another post over the weekend or early next week with a list of favorite books I read, since there were quite a few!
Do you have any favorites from 2017?! Per usual, I love your recommendations!