Two blog posts in two days?!
Well you see, my goal this month is to write two blog posts each week, and it appears I procrastinated a bit this week. Whoops. 
In my defense, this week has been a complete shit show mess. Both girls threw up once and Clara had fevers for a few nights in a row and basically no one is sleeping because they don't feel well. And Isabelle has decided 4:30am is the new 7am so her days are starting EARLY. Plus she's getting her 2 year molars (says her ped, which explains why she's been especially fussy lately!) And then on top of all of this nonsense, Tim got a migraine and was out of commission for an entire day.
It's always something!
We're working on all of this mess. Kind of. Parenting joys. I will not miss these types of weeks (as the girls get older), but I do recognize the blessing that my 'bad weeks' are when the girls have minor health issues that disrupt our schedule. I'm so appreciative of good health and I take it for granted far too often!
Moving on to the point of this post…
Books!
I read 46 books last year – which is 6 off my goal! Although, I read a lot of long, nonfiction books, so I'm still quite pleased with how much time I spent reading, and the quality of what I read.
In case you're looking for some recommendations….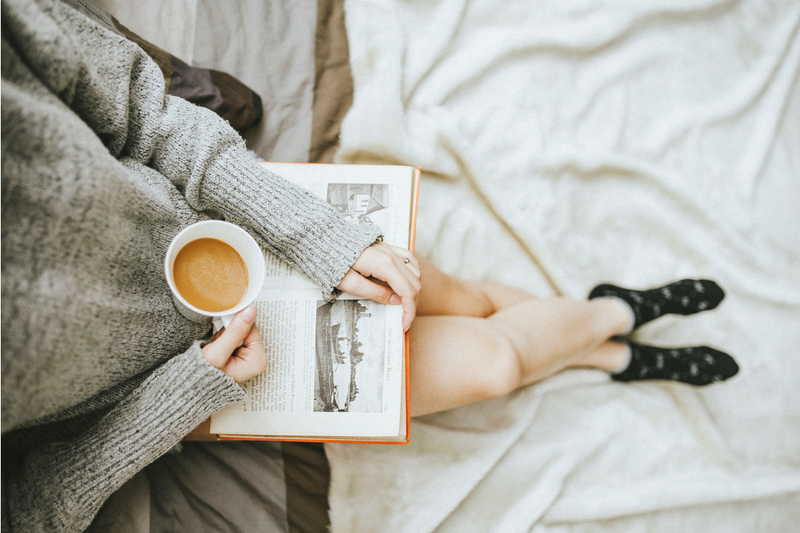 Books I read in 2017:
(sorted by the rankings I gave them in Goodreads.)
5 Stars
(I'm noticing that almost all of these are nonfiction, except for the last two! Read these.)
Secondhand Time: The Last of the Soviets
Evicted: Poverty and Profit in the American City
Romantic Outlaws: The Extraordinary Lives of Mary Wollstonecraft and Her Daughter Mary Shelley
The Year of Living Danishly: My Twelve Months Unearthing the Secrets of the World's Happiest Country
The Broken Way: A Daring Path into the Abundant Life
The Boys in the Boat: Nine Americans and Their Epic Quest for Gold at the 1936 Berlin Olympics
Simple Matters: Living with Less and Ending Up with More
Wonder (1 of 2 fiction books in this section!)
The Kitchen House (1 of 2 fiction books in this section!)
4 Stars
(I also think you should read these)
Louisa: The Extraordinary Life of Mrs Adams
Present Over Perfect: Leaving Behind Frantic for a Simpler, More Soulful Way of Living
Glory Over Everything: Beyond the Kitchen House
White Trash: The 400-Year Untold History of Class in America
The Twelve Lives of Samuel Hawley
The Seven Husbands of Evelyn Hugo
Promise Me, Dad: A Year of Hope, Hardship, and Purpose
3 Stars
(I enjoyed these, but wouldn't necessarily think to recommend them to a friend.)
I'm Judging You: The Do-Better Manual
How to Be a Person in the World: Ask Polly's Guide Through the Paradoxes of Modern Life
Chasing Slow: Courage to Journey Off the Beaten Path
The Little Book of Hygge: The Danish Way to Live Well
Loving My Actual Life: An Experiment in Relishing What's Right in Front of Me
How to Hygge: The Nordic Secrets to a Happy Life
2 Stars
(These weren't my favorite.)
What was the BEST book you read last year?!