April went by in a blur of fun and I honestly barely remember any of it. I turned 32 (that is sounding OLD), I went on solo trips to Denver and San Francisco, I caught up with old friends, and we went on a lot of adventures as a family! Plus, we started searching for a house to buy in the Seattle area.
I want to go back and be more reflective, so let's talk about what I learned from the month.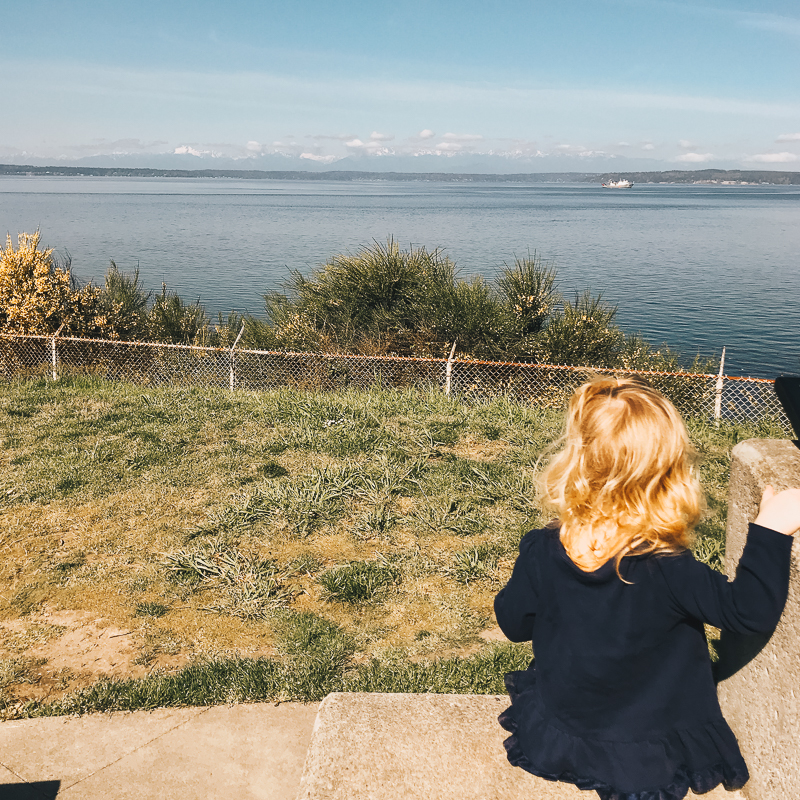 Things I Learned in April
I love traveling (solo) 
I have always enjoyed traveling, but it's been put on a major hold for me over the past few years because we'e been in such sleep deprived baby/toddler chaos that I haven't had the energy to do anything but survive. Of course we've traveled a bit as a family, but the thought of leaving Tim alone for a weekend with the girls was too much for me to consider until very recently. However, we're finally in a better place (thank goodness!) and I was able to leave him for two weekend alone in April! It was so worth it to get away. I loved the plane rides, train rides, time waiting alone in the airport, eating at restaurants with other adults… everything! Plus the catching up with friends and all of that good stuff. This month I realized that to feel like a whole person, I need to get out and do things with my friends and for myself – even if that entails getting on a plane and traveling across the country.
Nothing makes me feel broke like the Seattle housing market
Tim and I just started looking for a house here, and it is CRAZY. House prices/values went up 13% in 12 months. That means house we could have afforded a year or so ago are no longer in our price range. It is so frustrating! And I won't even get into how houses aren't on the market for more than a week, there are multiple offers on each house with tens of thousands of dollars in escalations, and that competitive offers are those that waive all contingencies. It is nuts out there, friends. Pray for us.
I've been doing my Mondays all wrong
Mondays are my favorite day of the week (excluding the weekend, of course). I come into the week full of energy, which means that I generally make my to-do list super long on Mondays (because I know it will all get done) and plan most of our activities for then as well. However, I'm realizing I've been doing it wrong, because by Thursday and Friday my brain is complete mush and I'm really, really worn out and unmotivated. So then I started experimenting with my schedule. It turns out that I do much better when I have a low-key Monday, so I have time to write out my to-do lists, meal plan, put away laundry, and generally get ready for the week ahead. (I consider this all to be completely boring stuff, but it turns out it's necessary. Womp.) In the future I'll be trying to ensure that the beginning of my week has some space in it so that I feel more organized and less burnt out.
What did you learn this month?! I hope your May is off to a great start!