+ A month into this parents-of-three thing and we are surviving. Barely. Tim is still on paternity leave for one more week and after that just start saying all of the prayers for my sanity.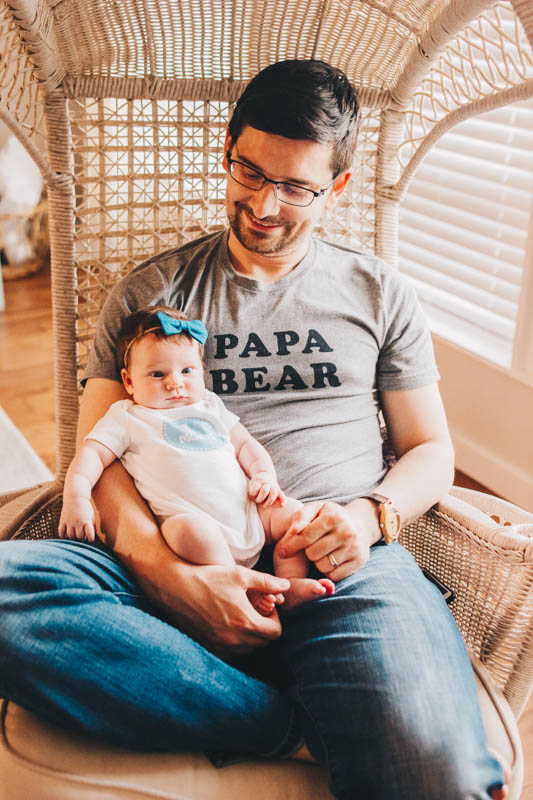 + We had to call poison control for the first time ever yesterday because Isabelle snuck into the kitchen and got her hands on some elderberry gummies. 28 of them. *eye roll* (We weren't concerned but we still called her pediatrician and they recommended calling poison control to ask about the amount of zinc she consumed. They said it was fine, and she didn't have any side effects at all except a very huge sugar rush.)
+ Clara has a baby book that is complete except for pictures I keep meaning to put in, Isabelle has one but it isn't filled out, and I'm trying to create one for Phoebe with this app. (There's a sale this weekend if you decide you want to try it!) At this rate hers will probably be finished first – and most accurately!
+ I love these nail polish remover pads. I don't know why, but these take off my nail polish much easier than other brands I've tried.
+ The girls had a May Day party at school and it was the sweetest thing. We're enjoying such glorious weather in the PNW lately… it's going to be 80 degrees today and I am HERE FOR IT.
+ Phoebe sleeps almost all day and almost all night… just waking up a time or two to eat. A few times she has slept through the entire night and I woke up in a panic when I realized sunlight was streaming through the windows and I hadn't woken up that night! I know that these sleep patterns will change but for now I am enjoying it immensely.
+ My friends celebrated Phoebe (and me) at the sweetest little sip n' see last weekend! We drank mimosas and ate brunch and I opened up presents from generous friends. Phoebe slept through the entire thing, so people were able to hold a sleepy, cuddly newborn (everyone's fav kind!)… it made my heart so happy to have her welcomed into our friend group!
+ I watched three seasons of Downton Abbey and then when a certain something happened I decided to stop watching for a while. Sigh. So instead of watching a show I read this book which I highly recommend if you like World War II historical fiction, but maybe not if you have whacky postpartum hormones. Certain parts of if were difficult for me to get through without crying all of the tears.
We've had a busy start to May and I can't believe Phoebe has been in our family for over a month! Now I'm off to shop some of J Crew Factory's 50% off sale so that I can find some nursing-friendly dresses… wish me luck!