I love January in theory, but in actuality I only love like the first few days of January because the rest of it is looooooong! I feel like New Years was three years ago.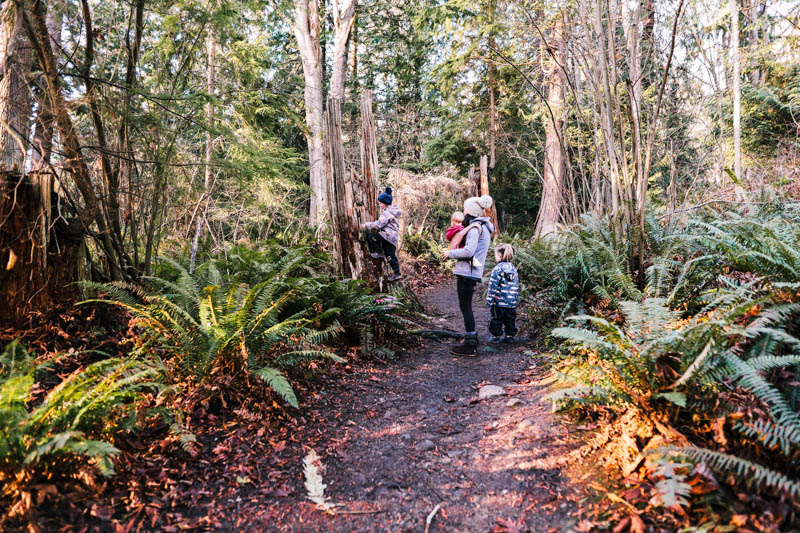 + I spent the first part of the month journaling about all of the things and figuring out how I want to spend this next year. I made lists of things I learned last year. Life giving/life draining activities. What worked well last year. What didn't work well. Etc etc. I basically created all of the lists and decided I had a great year last year! I had just enough margin in my life to do things I wanted to do and I started feeling like myself again for the first time in a long time! All good things. But I'm not creating many (if any) resolutions this year because I want to minimize my life and to-do lists and not add to them.
+ In the middle of the month we had our first few snow days of the year which meant everything shut down right after we were really getting into our post-holiday routine! It wasn't ideal timing, but a snow day or two is always fun.
+ You may have seen on my Instagram stories that I've finally discovered I'm fructose intolerant – which means I can't eat anything. I'm only being slightly dramatic. From now on I'm on the FODMAP diet which is zero fun and a lot of effort because I'm reading all of the ingredients in everything. But the positive is that I feel a bijillion times better and have much more energy to do all of the things! I didn't realize how sick I really was until I came out of the fog and realized it isn't 'normal' for me to be too nauseous to get out of bed in the morning or to socialize or be able to move around after dinner… I wish I could have figured out what was going on years ago when this first became an issue! I could go on and on about this, but if your body is acting crazy, I urge you to try to figure out if it could be diet related. (I originally attributed my nausea to hormones and/or anxiety.)
+ Do you bullet journal?! This is my newest obsession. I especially like this video on how to set up a simple bullet journal. (Mine is not artsy at all, but I love it as a place to keep lists and charts! I have all of my ideas, resolutions, to-do lists, and calendars in one place – FINALLY!)
+ We've been trying to figure out whether we should switch preschools and how to register for kindergarten and also interviewing potential au pairs for next year… It all gives me a headache just thinking about it. Moral of the story: juggling childcare for three kids is hard.
+ We've been taking a break from all of the kids' activities to give ourselves some breathing room (mainly because now we go skiing a lot which takes up most of our free time) and it has felt good, but now the girls are asking to do their classes again so we're once again trying to strike a balance that feels right for our family.
+ This is the first year we've bought season ski passes (to Stevens Pass) and we are taking full advantage! We've gone every weekend (Clara has lessons for 6 Saturdays) and then sometimes during the week for a day date. It has been great for our marriage and also great for this fun-loving enneagram 7!
+ Tim's mom visited a few days this month, and then a few weeks later my BIL and his girlfriend visited. So much family time! We had a blast and I love seeing the girls connect with their long-distance relatives.
+ This CBD healing stick is one of my very favorite things. I use it on my sore muscles and feel almost-instant relief. I hear that I should be using CBD in a lot of different ways, but so far I've just used it topically.
+ I've been listening to Oprah's podcast (Super Soul Conversations) and have LOVED a few recent episodes. Listen to this one with Bishop T.D. Jakes, this one with Lady Gaga, and this one with Amy Schumer.
+ I've also been loving the Lazy Genius podcast lately!
+ I've been on a John Steinbeck book reading binge and finished 'Of Mice and Men'. I loved it. (But I still love East of Eden the most.)
OK I think we're caught up for now! Any book or podcast recommendations… send them my way!