Earlier this summer we finally made it down to the Oregon Coast, and it was everything I expected and more. The last time Tim and I had been to the coast was in 2015 when Clara was an itty-bitty baby.  Ah, such fond memories. That trip is actually what convinced us to move to the PNW – but I digress. The point is, I couldn't wait to return to the Oregon Coast, and it turns out exploring the Oregon Coast with kids was even more fun than when it was just Tim and I + a baby.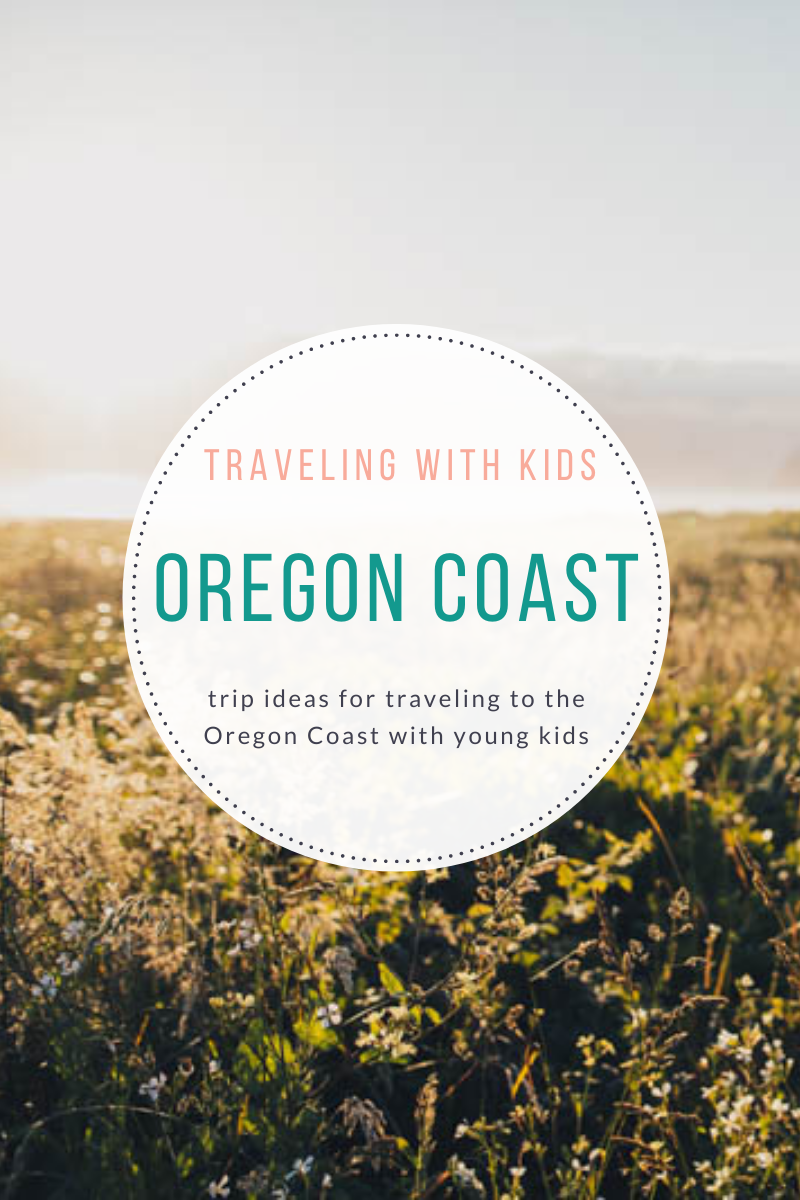 Here's What We Did:
+ Stayed near the beach in Manzanita. We used Airbnb to find a rental (use my referral code for $35 off your first trip!) and were not disappointed. We found Manzanita to be a more affordable area to stay in than Cannon Beach. However, I think if you're willing to stay a bit outside a town, you can find even cheaper places to stay. Especially since we went during a time of social distancing, it wasn't necessary for us to be near any restaurants!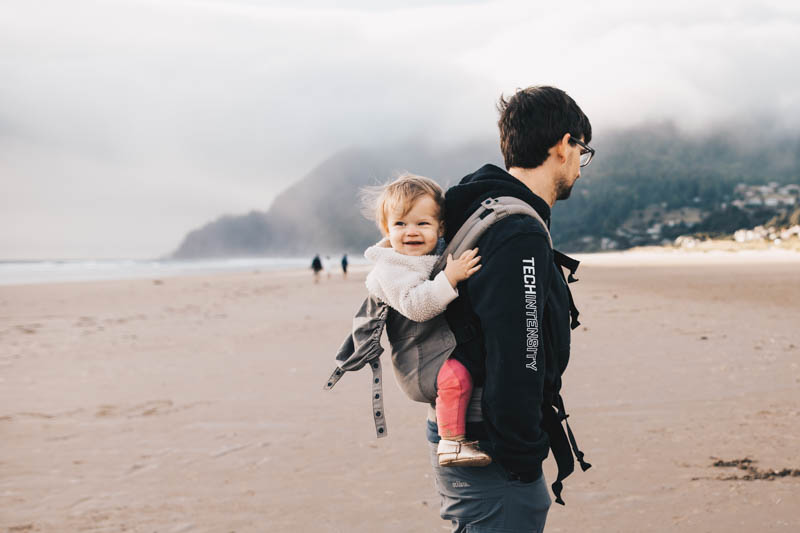 + Enjoyed the wiiiiiide open beaches near Manzanita. There is so much space on the Oregon Coast and it was really easy to 'socially distance' ourselves from others.
+ Took pictures near Cannon Beach – because how could we not stop there on our way down?! It is a breathtaking place. One of my favorite memories of the entire trip was watching the girls run into the water near Haystack Rock.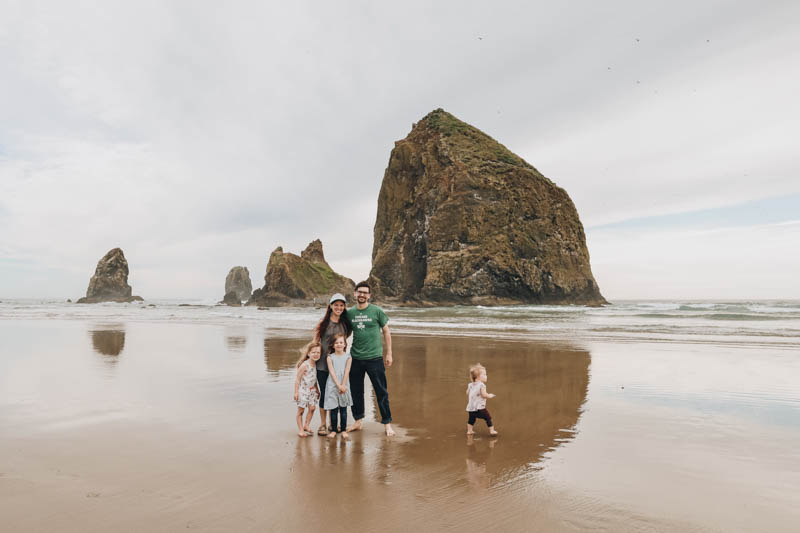 + Hiked to Short Sands Beach (in Oswald West State Park). The girls were able to do this easily and we shared the trail with a lot of surfers carrying their boards – which was fun! The hike itself isn't anything too special, but the beach was wonderful. We watched surfers, we played in the sand, we saw a waterfall and played on rocks (during low tide)… it was everything we could want in a beach! Getting there was also super-easy as it is right off highway 101 and only minutes away from Manzanita.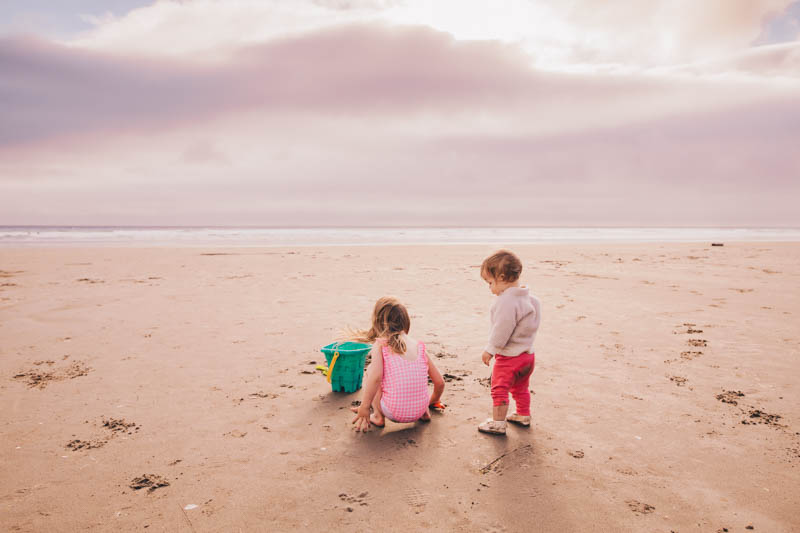 + Played in the sand at Cape Kiwanda. It was an overcast day when we went to Cape Kiwanda, and honestly we ended up there because our original destinations were all closed because of Covid! However, we did love the beach and the haystack rocks that were there. Fun fact: one is actually taller than the rock at Cannon Beach, but it doesn't look that way because it's so much further from shore. If the girls were a little older (or maybe if the day was clearer) we would have climbed the dunes. We ordered lunch nearby at Ben & Jeff's Burgers and Tacos and ate on the beach, which was fun!
+ Hiked Cape Falcon (in Oswald West State Park). Tim and I did this 5-mile hike as a day date. It was an easy hike and the views were wonderful, especially since we went on a sunny day! The parking lot is the same you can park in to get to Short Sands Beach and the hike actually overlooks the beach at a lot of viewpoints. It was neat to see the beach from up above!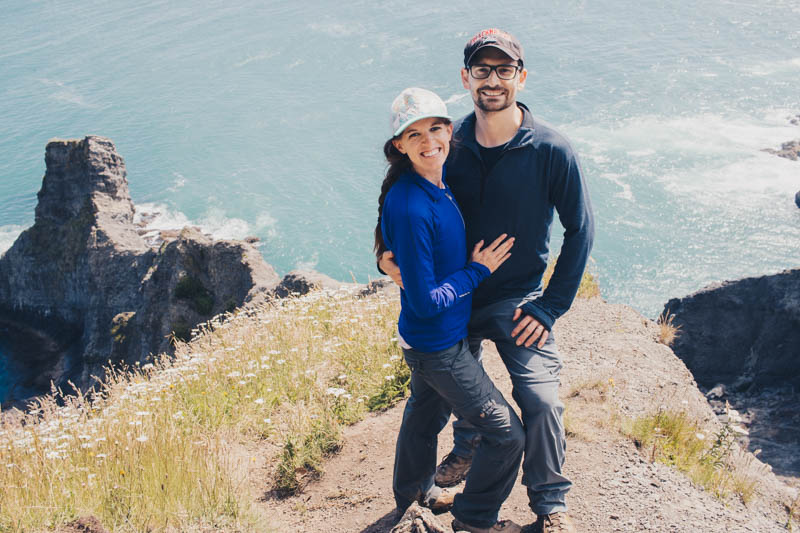 + Ate pizza from Marzano's Pizza in Manzanita. We brought most of our food to the trip because 1) we wanted to avoid eating at restaurants and interacting with too many people and 2) we have kids so #1 applies whether we are in a pandemic or not! But we did order pizza one night and it was delicious and fun to eat on the beach! (Or, it should have been fun. Really, it was chaos because it was windy and the kids were too cold (even though I told them to wear pants and not shorts!) and the sand was everywhere… I mean, if it was just adults, eating on the beach would have been fun! I still recommend trying the experience). While we were in Manzanita (in June) most things were closed during the week, I'm assuming because of the pandemic, so if you're traveling there in the next few weeks/months, maybe be prepared to make your own food.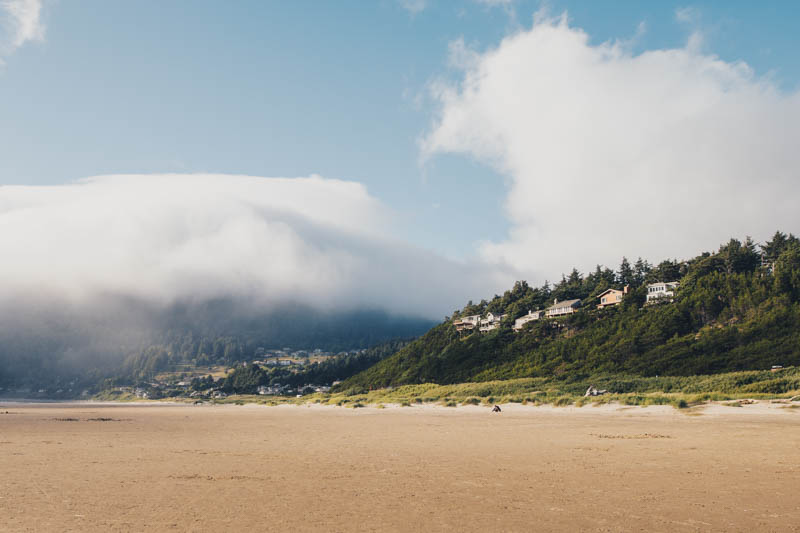 + Drank coffee from Manzanita Coffee Co. It was delicious, and they had a lot of bagel options, too! Full disclosure: I wanted to try Bread and Ocean (the reviews are great!) but it was closed during our trip. When we go back I'm going to get coffee from all of theplaces – for some reason, coffee in Oregon just tastes better. (Shhhh don't tell Seattle I said that!)
There are so many places to explore on the Oregon Coast, I highly suggest a trip down there! I may make it an annual tradition for us! I wish we could have gone further south, but the 4 hour car ride was long enough for my crew this year. There's always next time!
---
I know I shouldn't have to say this, but if you're traveling during the pandemic, be responsible and follow the local guidelines so you can limit exposure to yourself and others. I think it's really easy to visit the beach and not interact with others at all, but be prepared for more closures than normal, potentially even of state parks. It's best to check the Oregon State Parks website ahead of time to avoid any frustrations. I didn't check the website and we drove for quite a few minutes out of the way only to find a closed park.
Happy Adventuring!