Let's pretend we're on a coffee date, shall we? IN PERSON! I know, I know, crazy thought – but this is the internet + imagination and we can do what we want. (Thanks to Ashten for posting her own coffee date post a while ago, reminding me how much I like them!)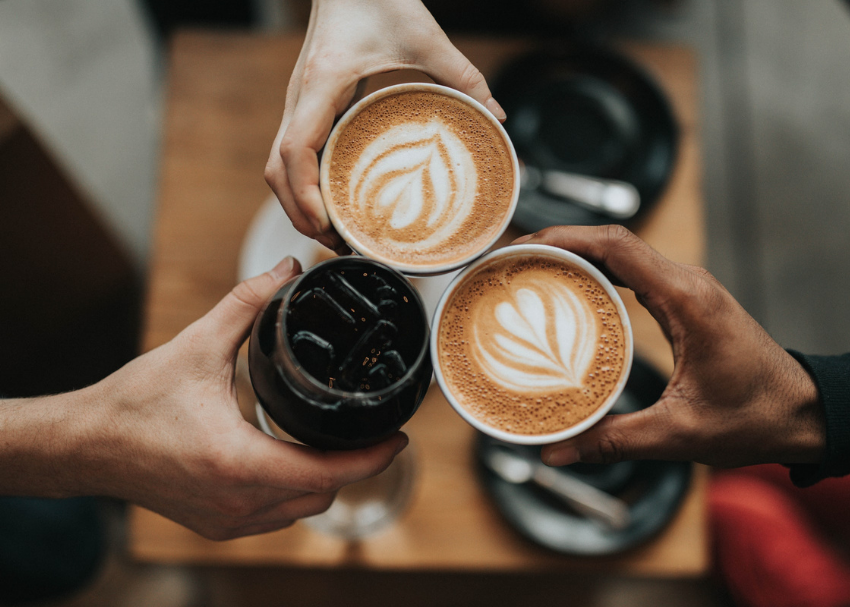 If we were on a coffee date…
+ I'd tell you that I can't believe it's a week into October. OCTOBER! The last quarter of the year! I love September (generally) but this year it was ruined because of smoke. And October… all of the emojis with heart eyes. It's just the best. And arguably the last good month of weather in the PNW until the late spring.
+ I'd talk about homeschooling and how well it's going. I truly love it. Granted, I'm only homeschooling preschool and kindergarten for my older two girls, but it's just so fun and the flexibility really fits in with my general life perspective and lack-of-scheduling. I'll do another mini-post about homeschool… maybe. (Lisa, if you read this post in the future, this is a reminder to write the dang post!)
+ I'd ask you what your plans are for this fall. I, for one, have zero plans. I mean… maybe we'll go to a pumpkin patch? If we don't have anything else to do, maybe we'll go several times. (HA!) Other than that, I plan on watching football and going on a few hikes and spending time outside as much as possible… but no big plans over here – yet!
+ Speaking of football, I'd ask what you think of the 'fake' crowd noise they play during the games. Surprisingly, I like it! I mean, it's a little weird, but a completely silent stadium would be way weirder.
+ I'd say that we went camping last weekend and we had a blast. We bought a travel trailer a few months ago and I love it way more than I thought I would. This past weekend we went to Battle Ground Lake State Park. The campground / park was so much fun that we didn't even leave for 3 days! We played in the lake. We paddleboarded. We roasted s'mores. We ate a lot. We rode bikes on trails and roads. It was as relaxing as a camping trip with kids can be! We went with friends, and it was nice to just hang out in a 'normal' way for a bit.
+ I'd roll my eyes thinking about how awful those few weeks of smoke were for us on the west coast – acknowledging that we didn't even have the worst of it up here in Seattle! I'd probably end up on a tangent about climate change, but mainly I'd share that I don't think moms in other parts of the country understand what it's been like on the west coast – where we've been largely shut down because of Covid, and then were also trapped inside our houses for weeks because of wildfire smoke. It is a new level of anxiety to not be able to breathe the air in your neighborhood, and a lot of my mom-friends have shared that they were on the brink of losing their freakin' minds & sanity with everything going on. September was HARD.
+ I'd perk up when sharing that Phoebe is 18 months old and just the cutest and sweetest little nugget… still! I'm loving the time I get to spend with her lately. The girls + Tim went on a backpacking trip a few weekends ago and Phoebe and I were on our own back at the house, which I loved! I realized that big kids make WAY bigger messes than toddlers (at least at my house) and that toddlers are pretty boring one-on-one. How many times can I read the same book over and over without going crazy was pretty much the game we played for days on end.
+ I'd acknowledge that although I do truly love our life's rhythm/routine right now, I miss having a bit more margin in my life to get some 'extra' things done. Like write blog posts! Edit pictures! Print photos for picture frames! Create Phoebe's one-year book! All of the things. I work part-time and have the kids full time, and with the activities thrown in (homeschool, gymnastics, outdoor school), I am BUSY like never before. There is nonstop action in our house and my to-do list only gets longer. I'm going back to bullet journaling for the first time since March, which I think will help.