The last (cabin) camping trip of our summer was to Deception Pass. We had been to that location before as a day trip, but it was our first time spending the night at the campground.
We had a great time, and I would recommend the location! At first I wasn't sure whether it would be worth spending the night (two nights, that is), since it's only about 75 min away from our house, but it turned out to be a great decision, and we had plenty to do each day.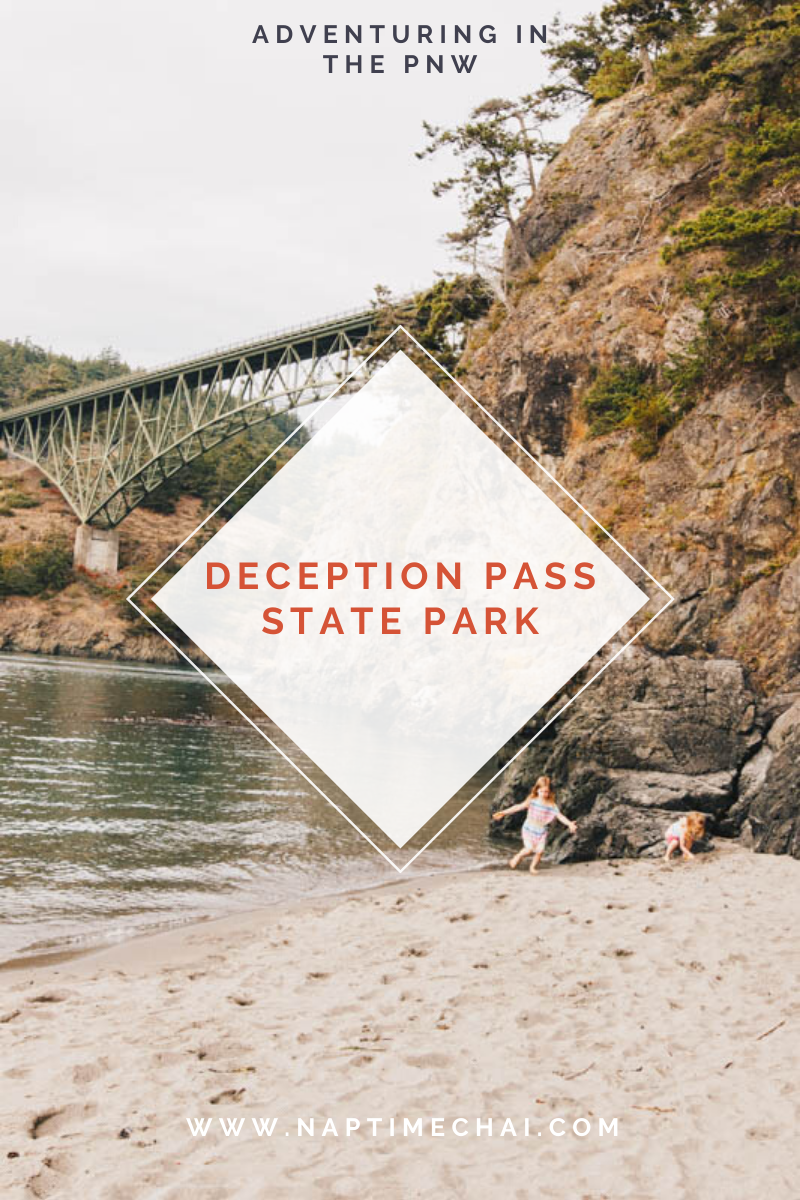 Here's What We Did:
Drove to Fort Casey and explored the lighthouse, watched people fly kites, and walked around the fort, which was huge!
Walked around Coupeville. We ate a casual lunch at Kneed & Feed. (On a previous visit we ate dinner at Christopher's On Whidbey and it was great! I highly recommend that one for a nicer seafood meal.) We also got ice cream at a local shop, which of course was a highlight for the girls.
Threw rocks in the water at North Beach (in the Deception Pass State Park), overlooking the bridge.
Put our toes in the water at West Beach, and watched the girls swim in Cranberry Lake. (These areas share the same parking lot in Deception Pass State Park. If we had just a tiny bit more time I would have paddleboarded on the lake! Next time.)
Hiked up Sugarloaf Mountain to see the sunset. It was GORGEOUS and short, so I highly recommend it – even with young kids! *There is a 2 mile hike and a .5 mile hike… look up the shorter one!*
Stopped on the way home to eat at The Shrimp Shack. It definitely won't be our last time eating that greasy roadtrip goodness.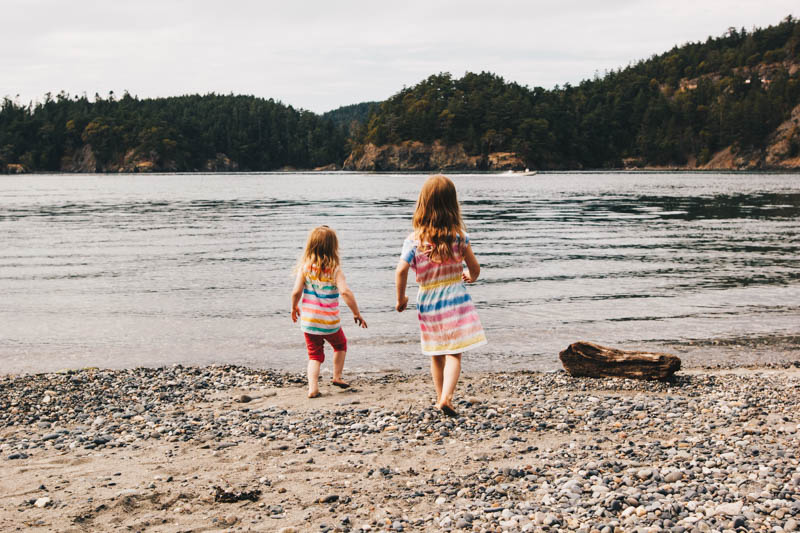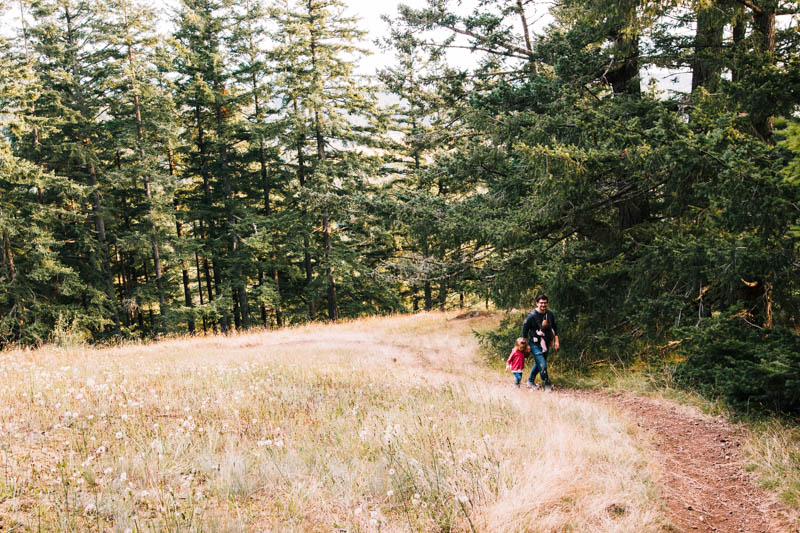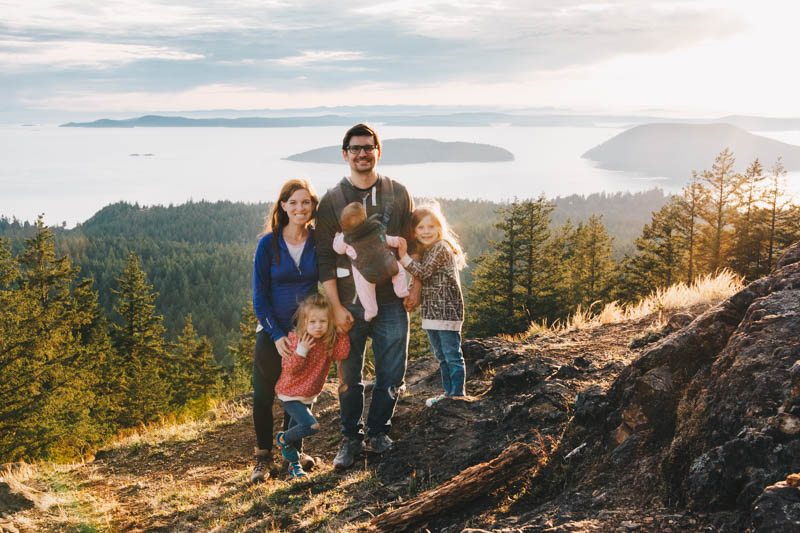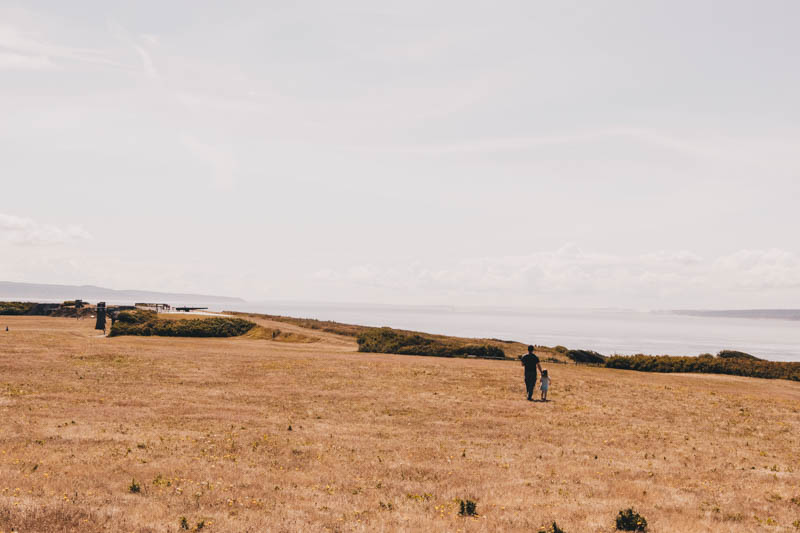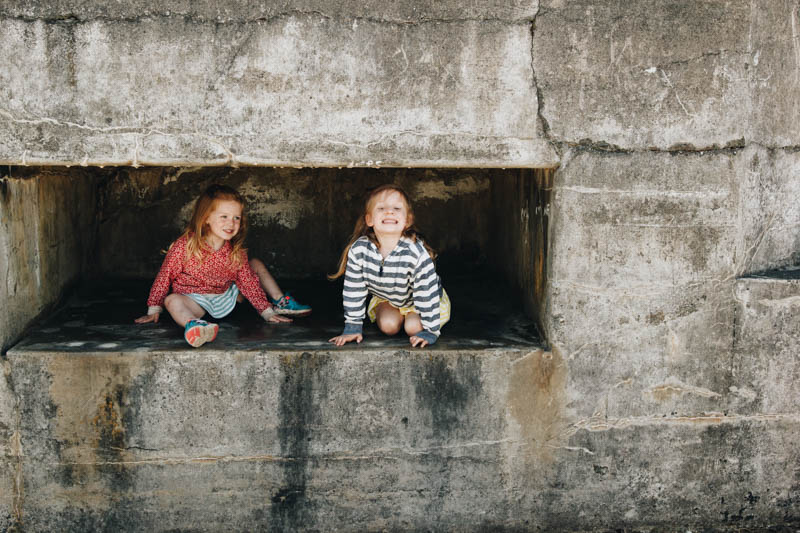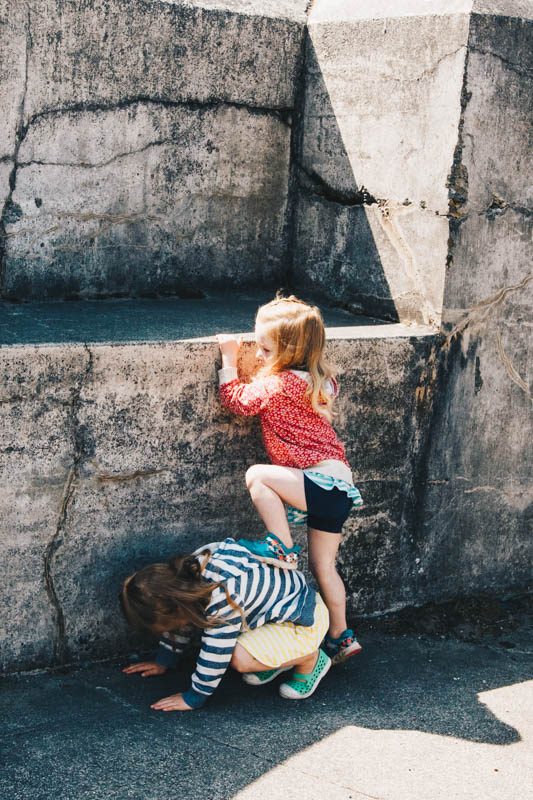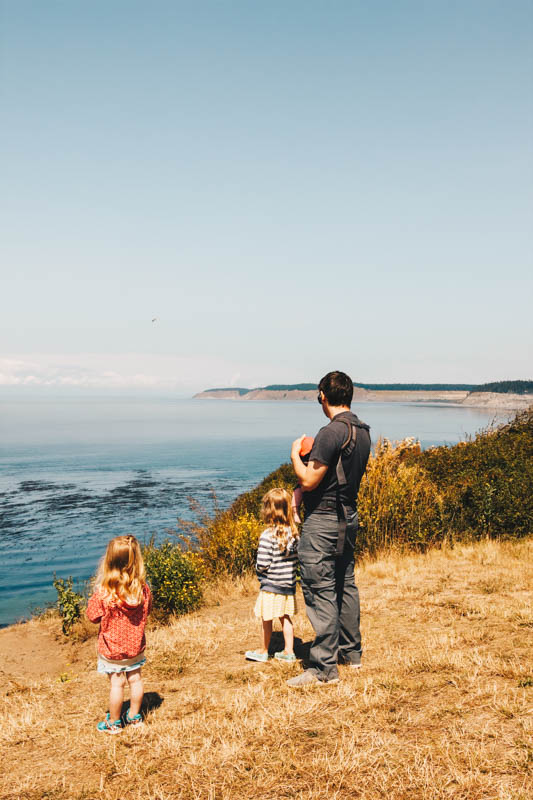 We really maximized our time there! At night we stayed at a cabin in the Quarry Pond campground loop, and it was one of the nicest cabins we stayed at during our travels this summer. Nice for a state park campground, that is. It was definitely new and it had a lot of space inside – so it was perfect for us! Plus, we lucked out and stayed right across from a family with lots of kids, who were only too happy to share their toys. They even had an entire extra tent for a dollhouse! Our girls were only too happy to partake in the fun.
If you're in the Seattle area and are looking for a super easy place to spend a few days, I highly recommend Deception Pass State Park for camping! Or even for a day trip. In previous trips we've done some hikes around the state park, including the Lighthouse Point hike, which I highly recommend. There's also a small playground near there, if you need some little kid bribery. Every time we're in the area we see eagles and seals (or maybe sea lions?). We have yet to take a whale watching tour from that area (we did take one from downtown Seattle!) but it's definitely on my list!
To get to Deception Pass we drove up north, but in the past (when we have more time) we've extended our trip by taking the ferry back. This entails driving all the way south on Whidbey Island (visiting Fort Ebey along the way – one of my all-time favorite places near Seattle), and taking the Mukilteo Ferry back across the Puget Sound. There are so many things to do on Whidbey Island, you could spend quite a few days there!
It's also worth mentioning that we've visited Whidbey Island in both the summer and fall/winter, and it is always fun! In the winter it's less crowded and it gets dark so early that there are less hours to do all of the things, but it's worth spending the day hiking and eating and then driving back to Seattle in the dark.
Happy Adventuring!